Soap Base Ingredients
Soap Bases
All our soap base products are of the highest quality and contain only ethically sourced ingredients. None of our base products have ever been tested on animals or contain animal derived ingredients  (except Goats milk and Donkey milk).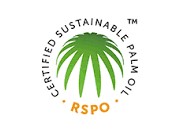 *If Palm oil is included it is sustainably sourced under strict *RSPO Certification and is Compliant through our suppliers.
Our soap bases are all unscented so you can add and build your own beautiful cocktail of fragrance.
They can be mixed and matched with any of our added ingredients for the perfect face, body, hair shampoo and conditioning bars.
Free from: Parabens, Sulfates (inc SLS and SLeS, DPG, PG, Mineral Oil, Phthalates, Formaldehyde, PEG's, Animal fat (tallow or lard), *Palm oil Sodium Stearate(in some of our bases)
Have a whole lot of fun creating your signature soap bar.